Over Care4Needs
Samen moeten wij zorgdragen voor de behoeften die er overal in de wereld zijn
Overal in de wereld leven mensen onder erbarmelijke omstandigheden. Dierenleed is iets waar maar mondjesmaat aandacht voor is en verantwoordelijkheid dragen voor het milieu wordt nog door veel te weinig partijen echt gedaan. Toch zijn er overal ter wereld grote en kleine organisaties actief die juist voor bovengenoemde groepen een verschil maken.

Care4Needs wil hierbij helpen. Het is onze missie om de wereld te laten zien welke goede en sociale projecten er allemaal zijn. Daarnaast willen wij in beeld brengen welke behoeften de projecten hebben die wij bezoeken. Door bekendheid te creëren voor deze projecten hopen wij, middels steun van zoveel mogelijk mensen, in de aanwezige behoeften te voorzien. Deze kunnen heel divers zijn bijvoorbeeld het creëren van bewustwording, realiseren van verschillende soorten donaties of het koppelen van vrijwilligers aan bezochte projecten.

De projecten die we zullen delen zijn gericht op mens, dier of milieu. Wij kiezen niet voor een specifieke focus omdat al deze projecten van groot belang zijn. Care4Needs wil je een indruk geven van de projecten, hun dagelijkse activiteiten en de omgeving door korte informatieve films te maken en deze te delen op onze website, via YouTube en Social Media.

We willen niet alleen ondersteuning bieden aan de projecten en hun verhaal vertellen. We hopen ook dat er meer bewustwording en erkenning komt voor het goede werk dat wordt verricht en de problemen die er zijn in deze wereld.
Wie zijn wij?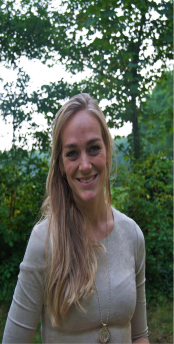 LYCHELLE VAN BENNEKOM
REDMAR REITSEMA
VOLG ONZE ERVARINGEN OP YOUTUBE!